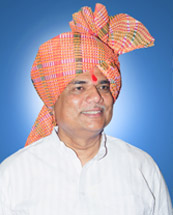 Late Shri. Chh. Abhaysinhraje Bhonsle, MLA
Ex-Minister, Maharashtra
Founder of Ajinkyatara Co-op. Sugar Factory Ltd.
---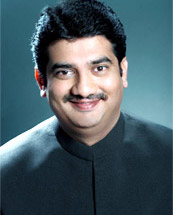 Shri. Chh. Shivendrasinhraje A. Bhonsle,MLA
Director of Ajinkyatara Co-op. Sugar Factory,
Chairman of Satara District Central Co-op. Bank Ltd. Satara.

---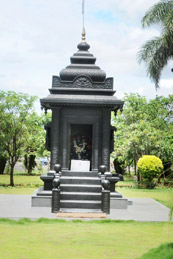 With a view to having overall development of Satara Taluka, has started erection of Ajinkyatara Co-operative Sugar Factory Ltd., It is established in the year 1982-83 under the dynamic Leadership of Late Shrimant Chh. Abhaysinhraje Bhonsle, MLA, Ex-Minister for Cooperation for the Maharashtra State. Bornin the family of Chh. Shivaji Maharaj, who was a great King and founder of "Hindavi Swarajya."

Around at the time of establishment there was not enough sugarcane available in the operational area, due to non availability of sufficient water source, but at the same time Shrimant Chh. Abhaysinhraje Bhonsle selected State Minister for Home, Irrigation, Agricultural after that Co-operative Minister and from that period and onwards the pictures of Satara Taluka has completely changedinrespect of water source.
The Area of operational of the sugar factory has been spared over 181 villages in Satara Taluka The total Membership of the sugar factory is 24429 as on 31-3-2015. On achieving best consistent working result from 1991-92. Our sugar factory has been selected in the year 1993-94 for the installation of Ultra Modern Machinery by Sugar Technology Mission, Govt. of India.
Our's Ajinkyatara Co-operative sugar factory is situated on National Highway No.4 near Satara City in 100 hectares.