Product Range:
Main Product:
White Crystal Sugar – S1-30, S2-30, M-30 Grade Manufactured Sugar with recognized as a premium Quality product having global reach and acceptance. Plantation white sugar produced at Ajinkyatara by double Sulphitation followed by syrup clarification (Phosphofloatation process).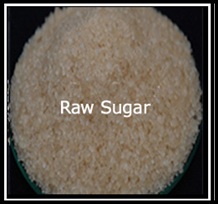 1. The Sugar Plant has a capacity to crush 2500 MT of cane per day. Its Salient features include use of Auto Feed Control System and Auto Control of Pan Cycle, which help in achieving better efficiency. The state-of- the- art Sugar Silo System which facilitates efficient cooling of sugar, is augmented with auto stiching of sugar bags.
2. Process : Double Sulphitation
3. Product: Plantation White Sugar
M30 Sugar (Medium Size) 10 to 15% of total production

Salient Features:
i)ICUMSA Colour by GS2/3-10 method 85 to 100 IU
ii) Size : 1.18 to 1.70 mm (80% Uniform Grain Size)
iii) Polarization : Above 99.8
iv) Moisture % : 0.02 to 0.03
v) SO2 Content : Below 12 ppm

S30 Sugar (Medium Size) 85 to 90% of total production

Salient Features:
i) ICUMSA Colour by GS2/3-10 method 60 to 75 IU
ii) Size : 0.60 to 0.90 mm (80% Uniform Grain Size)
iii) Polarisation : Above 99.8
iv) Moisture % : 0.03
v) SO2 Content : Below 12 ppm

Raw Sugar : ( High Polarisation)

Salient Features:
i) ICUMSA Colour by GS1/3-7 method : 400 to 700 Units
ii) Size : 0.6 to 0.90 mm (80% Uniform Grain Size)
iii) Polarisation : 99.1 to 99.3
iv) Moisture % : 0.06
v) SO2 ppm : NIL
vi) Dextran content : Below 50 ppm
The Final Product is baggaged in P.P.Bags with lining, with 50 kg capacity,weighing,bagging and stitching of the bags is carried out by an automated system. Our Sugar Plant is applicable for FSSC – 22000 since November 2015
---
By Products:
1) Alcohol : Rectified Spirit Special Denatured Spirit Ethanol E.N.A.
2) Co-generation : Electricity for captive consumption and For export to MSEDCL Company.
3) Compost cake Fertilizer : Quality compost made from pressmud and spent wash of Distillery
---
Distillery Division
Type of Distillery-
: Continuous fermentation and distillation
Daily Annual production capacity :
R.S. Plant 30000 lit./day
Annual
– 90 lacs lits.
E.N.A.
100000 lits/day
Ethanol
10000 lit/day
Installation Year :
R.S. Plant 1990-91
: E.N.A.
Plant 1993-94
: Ethanol Plant
2003-04
In view of getting the By-products profitably utilised, the factory has established Distillery of 30000 liters per day capacity. Our Distillery has received first award for the best utilization of Molasses in 1995-96 Season on National level, Improvement quality of Rectified Spirit and Extra Natural Alcohol, we are going to start Modernisation work of existing Distillery plant.
---
Power Co-generation:
We have also installed 15 MW Bagasse based Co-generation Plant on BOOT basis with M/s. Renuka Sugar Ltd. Belgaum. I t has started from last 2011-12 Crushing Season.
---
Soil Testing Lab:
Our sugar factory established own soil testing Lab from 2012. The capacity of our soil Testing Lab is 500 water sample testing, 3500 Micro Soil testing and 10000 N.P.K. soil testing in one year.
---
Pressmud Composting Mud:
Pressmud cake contain 2.1% N, 2.8% P, 1.8% Organic carbon, 68% organic matter increase in cane yield for that purpose our sugar factory has proceed Distillery spent wash with pressmud cake by making best quality pressmud compost which is supplying to the cane growers farmers.
---
Expansion of Sugar Plant
In the operational area of the factory about 7000 to 9000 Ha. of the area comes under sugarcane every year. Considering last 20 Year's average productivity of 69 MT/Ha and last 5 year's average productivity of 82 MT/Ha, about 6.21 lakh to 7.38 lakh MT cane remains available for crushing every year. There is a scope to improve the sugarcane production also by increasing the cane productivity upto 110 MT/Ha. By implementing micro level cane development programme on wider area.
Due to availability of surplus cane in the area of operation our Management is planning of upgradation of sugar plant from 2500 TCD to 5000 TCD.
---
Irrigation facilities:
In the area of operation, wells, Private Lift Irrigation Schemes, Co-operative Lift Irrigation Schemes, Krishna river, Urmodi river, Kudali river, Urmodi Dam, Kaneher dam, Dhom Dam and their right and left cannels are the major irrigation sources. Major area of operation come under Kanehar Dam and Urmodi Dam.
Total area irrigated and area under sugarcane under various sources of irrigation is as under.
Irrigation sources, area irrigation and area under sugarcane.
Sr.

Source of Irrigation

Number

Area Irrigated (Ha.)

Existing area under sugarcane (Ha.)

Member

Nonmember

1

Wells a) Open wells

3600

4070

2440

1630

2

b) bore wells

1200

610

440

170

3

Lift Irrigation Individual

807

2018

1256

762

4

Co-operative

18

411

411

-

5

Irrigation Projects

6

Major

3

1000

678

322

7

Medium

1

200

160

40

8

Minor

4

300

230

70

9

K.T. Weir

2

100

80

20

Total

5635

8709

5695

3014
Infrastructure facilities
Since sugarcane is grown on large area for past many years, the entire required infrastructure is available in the area of the factory. Adequate road facilities exist in the operation area of the factory. The area of operation is compact, Adequate road transport facilities are available which will help to reduce transport cost as well as getting fresh cane to the sugar mill. Sugar factory is situated on National Highway No.4 near Satara city in 100 hectares of land. Most of the area of sugarcane is covered under bullock cart and tractor cart transport. Hence, sugar mill get fresh cane for crushing along with increasing sugar recovery and reducing cost of transportion.